EVENTS FOR THE 2017 – 2018 SEASON:
GRAVENHURST SANTA CLAUS PARADE
Come out and enjoy this year's Santa Claus Parade
PANCAKE BREAKFAST

 
Saturday January xx, 2018
10 a.m. at the Walker's Point Community Centre.  All you can eat pancakes, sausages and hot beverages for $8.00 per person. Sledding groups will be leaving from the Muskoka Wharf at 9:30 and 10:00.
SLED RIDE OF HOPE 
Saturday, February xx, 2018
The Prostate Extreme Team is proud to announce the Annual Sled Ride of Hope. 

Accommodation Host & Corporate Sponsor is Residence Inn Marriott.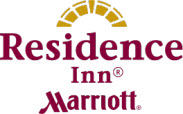 SNOWCREST POKER RUN 
Sunday February xx, 2018
registration: February xx, 2018, 7-9pm for both Sled Ride and Poker Ru
GRAVENHURST WINTER CARNIVAL
Some events are "weather dependent" and could be canceled or postponed on short notice. Please check this page or our club Facebook Group for updates.
 Annual General Meeting
 Saturday June x, 2018
Join Snowcrest Riders at 11 am at the Residence Inn Marriott
285 Steamship Bay Rd. Gravenhurst Muskoka Wharf
 We encourage all Snowcrest Permit Purchasers /members to attend the AGM! Would you like to get involved and have a say in planning next season? The club has multiple positions coming open on our Board and we are looking for Snowcrest Rider's Club Members (2018 Permit Purchasers) to join us- we need your help to be successful!  By joining the Board you will be involved with
Volunteer coordination
Trails, signage and equipment committees
Special events
Ensuring the best trails possible for our members
 Either as a member of the Snowcrest Riders Board of Directors or as a volunteer you will be a part of the team which provides positive direction for the club's future.  We have come a long way and aren't done yet. There are new initiatives and committees to form- more hands make lighter work. Please consider helping to ensure a fantastic season in 2018.  An RSVP is not a requirement for the AGM but if you'd like to confirm your attendance let us know by emailing snowcrest@vianet.ca. It will help us to estimate the number of attendees.  Thanks in advance, we look forward to seeing everyone on June x.
SNOWCREST RIDERS ANNUAL GOLF TOURNAMENT
June xx, 2018 – IT'S TEE TIME AT TABOO!!!
Come on out and have a GREAT time with friends!
Friday June xx, 2018 at Taboo Muskoka Golf Course, Check in at 12:30pm, tee off at 1:30pm.
Cost $150.00 per person includes, 18 holes of golf, golf cart, and a delicious Prime Rib or Roasted chicken breast dinner buffet. Prizes, draws, and there will be some AWESOME prizes up for grabs for our hole-in-one holes. There will also be prizes for longest drives and closest to the pin. Silent auction and MORE! Driving range and practice areas are included in the price, so show up a little early and practice your swing!
Deadline for registration is Monday May xx, 2018. Would you like to be a part of the tournament but do not golf? We are looking for prize donations and volunteers to assist with the tournament.
Please contact us at Snowcrest@vianet.ca to either donate or to volunteer, we are currently in need of  gift certificates or items for prizes as well as  4 volunteer hole spotters and 2 registration assistants- be sure to let us know if you'd like to help. It's a fun day out with your club!