EVENTS FOR THE 2018 – 2019 SEASON:
SLED RIDE OF HOPE 
Saturday, February xx, 2019
The Prostate Extreme Team is proud to announce the Annual Sled Ride of Hope. 

Accommodation Host & Corporate Sponsor is Residence Inn Marriott.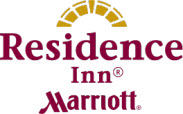 Click here for SLED RIDE OF HOPE details
SNOWCREST POKER RUN

 
Registration: February xx, 2019, 7-9pm for Sled Ride and/or Poker Run
2019 ANNUAL GENERAL MEETING
Saturday June x, 2019
11 am at the Residence Inn Marriott: 285 Steamship Bay Road, Gravenhurst (Muskoka Wharf).
We encourage all Snowcrest Permit Purchasers / members to attend the AGM.
An RSVP is not a requirement for the AGM, but if you'd like to help us estimate attendance, please confirm by emailing snowcrest@vianet

.ca
SNOWCREST RIDERS ANNUAL GOLF TOURNAMENT
Friday, June xx, 2019 – Come on out and have a GREAT time with friends!
Friday June xx, 2019
Cost $xxx.00 per person includes, 18 holes of golf, golf cart, and a delicious…. Prizes, draws, and there will be some AWESOME prizes up for grabs.
Deadline for registration is Friday June x, 2019. Would you like to be a part of the tournament but do not golf? We are looking for prize donations and volunteers to assist with the tournament.
Please contact us at info@snowcrestriders.com to either donate or to volunteer, or if you have any comments or questions. We are currently in need of  gift certificates or items for prizes, as well as four volunteer hole spotters and two registration assistants. Be sure to let us know if you'd like to help. It's a fun day out with your club!